History of St. Davids Square
---
St. Davids Square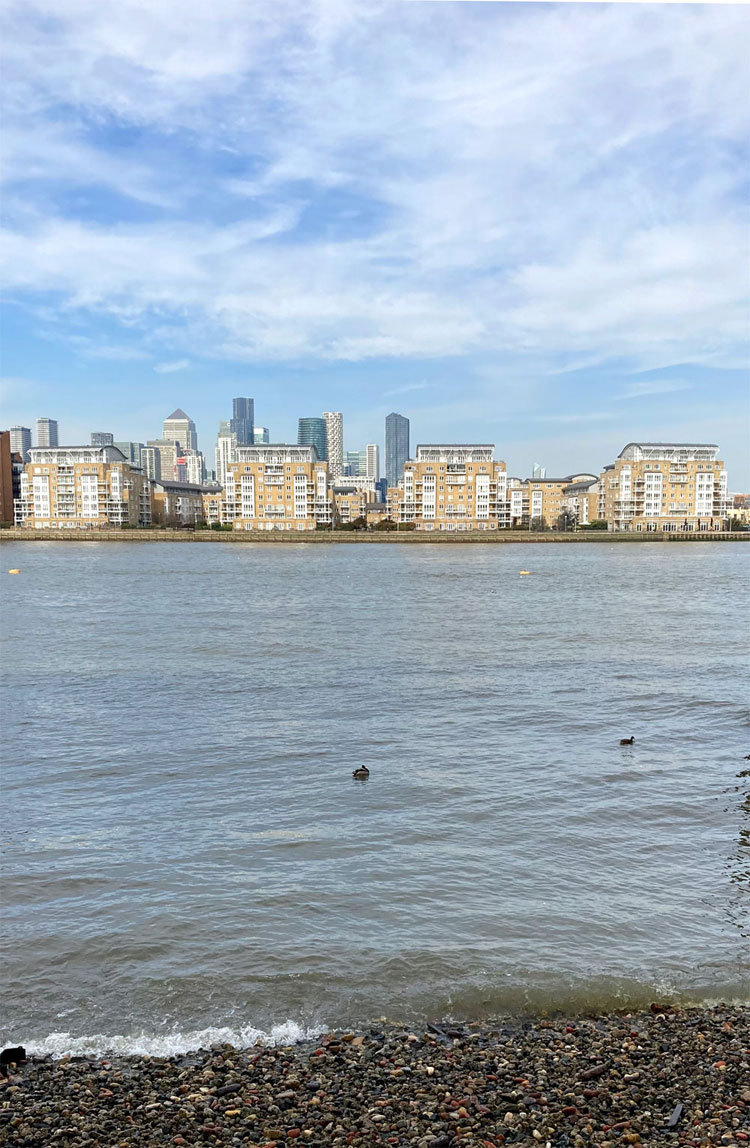 St. Davids Square (Lockes Wharf) is a riverside development located on the Isle of Dogs, in London's Docklands. Built in 2000 by St. George.
Made up of seven separate blocks, the development has a mixture of apartments and town-houses. Just a short walk from the foot-tunnel to Greenwich, Island Gardens DLR station and Masthouse Terrace pier. Also served by 3 buses (277, D7 and 135) it's easy to travel to other parts of the 'Island' and London.
St. David's Wharf
In 1876 Perceval Moses Parsons took out a patent for 'improvements in metallic alloys', which involved the addition of 'ferro-manganese'. The Manganese, Bronze & Brass Company Limited established a manufactory at St. George's Wharf, on the borders of Deptford and Rotherhithe.
By 1905, they had acquired further premises on the opposite side of the river at St. David's Wharf, on the Isle of Dogs. They were specialists in the manufacture of ships' propellers. Many of the Cunarders, including the Mauretania, had propellers made by this company.
After the Second World War, the wharf was taken over by Associated Lead Manufactures. Today, Consort House and Dominion House, the easternmost buildings of the Locke's Wharf residential development, occupy the site.
Locke's Wharf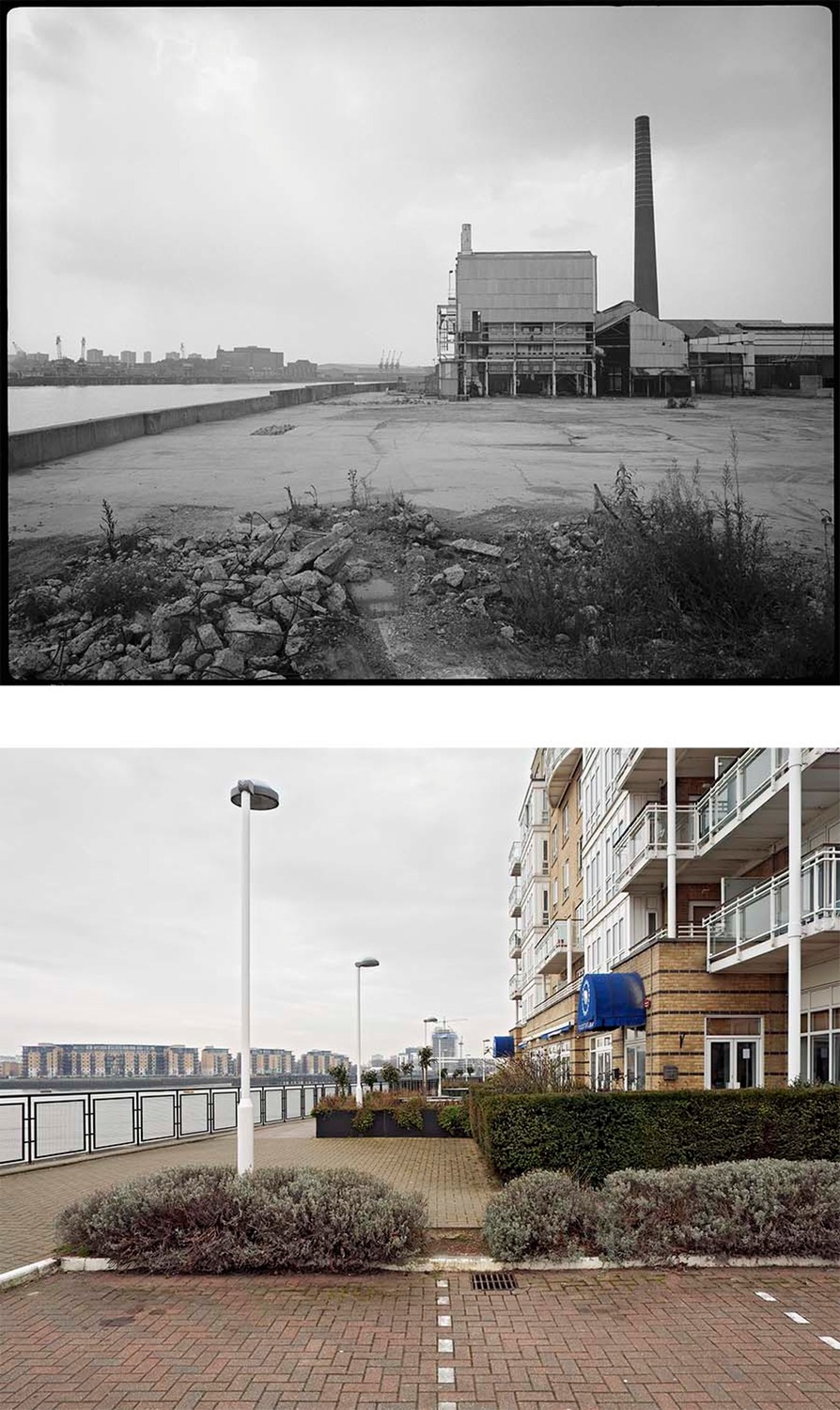 This was the site of the Millwall Lead Works. A chemical works had been established here in the early 1840s by Pontifex & Wood but lead production, especially white lead for paint, soon became the main activity. The lead industry had been established on the Isle of Dogs for a long time and this lead manufactory became the largest in the area. In early 1890s, Locke, Lancaster & W W Johnson & Sons Limited acquired the business and continued to expand.
By the 1950s, Associated Lead Manufacturers had taken over adjoining wharves and premises until a long stretch of the riverfront was given over to lead production (see photo to the right and more photos of the Associated Lead Manufacturers Ltd., Locke's Wharf available here). The manufactory closed down in the early 1980s and the site was cleared by 1987. It remained vacant until 1999 when work began on a major residential scheme called Locke's Wharf by the developers St. George.
Designed by the architects Phippen Randall and Parkes, the development contains four large apartment buildings facing onto the river, with 'waveform' roofs, and a further four taller blocks behind, set around two landscaped gardens and a watergarden. Like many private docklands residential schemes, new townhouses are set along the side and back of the site.
To find out more about the history of our site and neighbourhood, visit The Island History Trust as well as their blog and twitter feed. You may also enjoy Mike Seaborne's excellent 80s Island Photos.